I'm going on vacation for a few days so I wanted to take this time to remind everyone that the final gift posting period is currently on going and will end on January 1, 2008 (Tuesday).

I will allow a couple days for the procrastinators ;) and I know the holidays are busy but will shortly seek some back-up gifters after the 1st.

Happy Holidays!
Hey everyone! All the pretty posted in the past few days has been awesome. Great job, guys!
So, Finally my gifts. Graphics and a Christmas fanvideo. :)
I went with the Ned/Chuck, of course. This is Lee Pace and Anna Friel from a carefully manipped TV Guide spread. I worked tirelessly! :) My research indicated that you were interested in movie musicals (I
love
movie musicals) and Across the Universe, which is what led me to the Beatles lyric!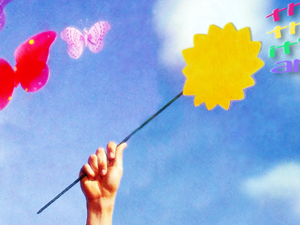 1152x864
(Click image for the full image.)
Have the happiest of holidays,
touchthestars
!! And merry pd_santa!
I hope you like this wallpaper I made!
Santa has a present for you
here
!
Sorry, I know I said no more teaser gifts but just one more that slipped through the cracks! =)
luminous_lu
! :-D Hope you enjoy your presents.
Here are a couple icons:

Hi
If you know that you cannot post during the posting period, please send me your gift at pdsanta@gmail.com. Be sure to include your LJ username, your giftee's username, and any special instructions (certain day to post) or formatting. I will post your gift for you. =)
Now, on to the actual formatting of the gift post!
Make a new post for your gift (preferably one post per Santa) with the subject line "Final Gift: For
username
". If you could tag your entry with "2007: gifts" and your giftee's username, that'd be fantastic as well.
FANFICS:
Fics should be posted under an LJ cut with the following header:
You can pick and choose what you want to include in the header but please at least include the title, rating, pairings, and warnings/spoilers.
FANART:
Large graphics such as wallpapers, headers, etc. should be placed under a cut. If you are posting more than 3 icons, please place those under a cut as well.
FANVIDS & FANMIXES:
Please upload these to another server (MegaUpload, Sendspace, etc). For fanvids, please indicate title, rating, pairings, and warnings/spoilers. For fanmixes, post the tracklisting behind an LJ cut.
OTHER:
Put large items under a cut and make sure everything is pretty! =D
Well, I think that about covers it. If you have any other questions feel free to ask them in this entry or e-mail me at pdsanta@gmail.com
I'd like to thank everyone for their participation! It's been really fun to see all the posted gifts and such =). I can't wait to see all the final presents!
HAPPY HOLIDAYS!
Starting tomorrow (Monday, Dec 24th) there will be no more teaser gifts. =( But, it's the start of the final gift posting period (which will go until January 1st)! This means you will all be able to post your final gifts in an entry to this community, thus revealing yourself to your giftees. I am not going to be too strict with the deadline but if you know you're going to be late, please contact me ASAP to let me know. I will begin enlisting back-up gifters a couple of days after the 1st.
arbuus
(
Your Secret Santa is wondering...
Collapse
)
Please comment with your answer. =D
For